"The report noted that many illegals don't have jobs or have difficulty in landing good jobs because of local laws."
"However, it identified several states that have begun easing employment laws so that illegals can get a job."




Luther Strange Sought to Weaken Alabama's Tough Immigration Law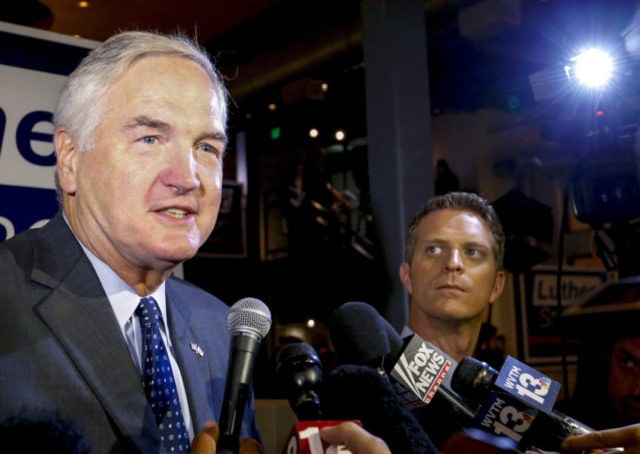 Back in 2011, Sen. Luther Strange (R-AL) sought to weaken what at the time was one of the country's toughest illegal immigration laws.
As attorney general of Alabama, Strange requested that key provisions of the Beason-Hammon Alabama Taxpayer and Citizen Protection Act, also known as HB 56, be removed according to a December 2011 memorandum he sent to then-Alabama House Speaker Mike Hubbard and Senate President Pro Tempore Del Marsh.
Strange said at the time his reasoning for those suggestions was so that the law would be more defensible in a court of law.
However, then-Rep. Micky Hammon (R), one of the bill's sponsors, indicated those stipulations were part of how HB 56 would make it possible to achieve the goal of combatting illegal immigration.
In the aftermath, lawmakers acknowledged the settlement had damaged the effectiveness of the law.
Still, at least in recent days, Strange has attempted to make himself out to be a hawk on the issue of illegal immigration.
The issues of illegal immigration is an important one, give this special election contest is to fill the U.S. Senate seat formerly held by Jeff Sessions, a champion of that cause.